Activ Life LED Bike Wheel Lights (1 Pack)
$19.99
$16.99
You Save:

$3.00 USD

(15.01%)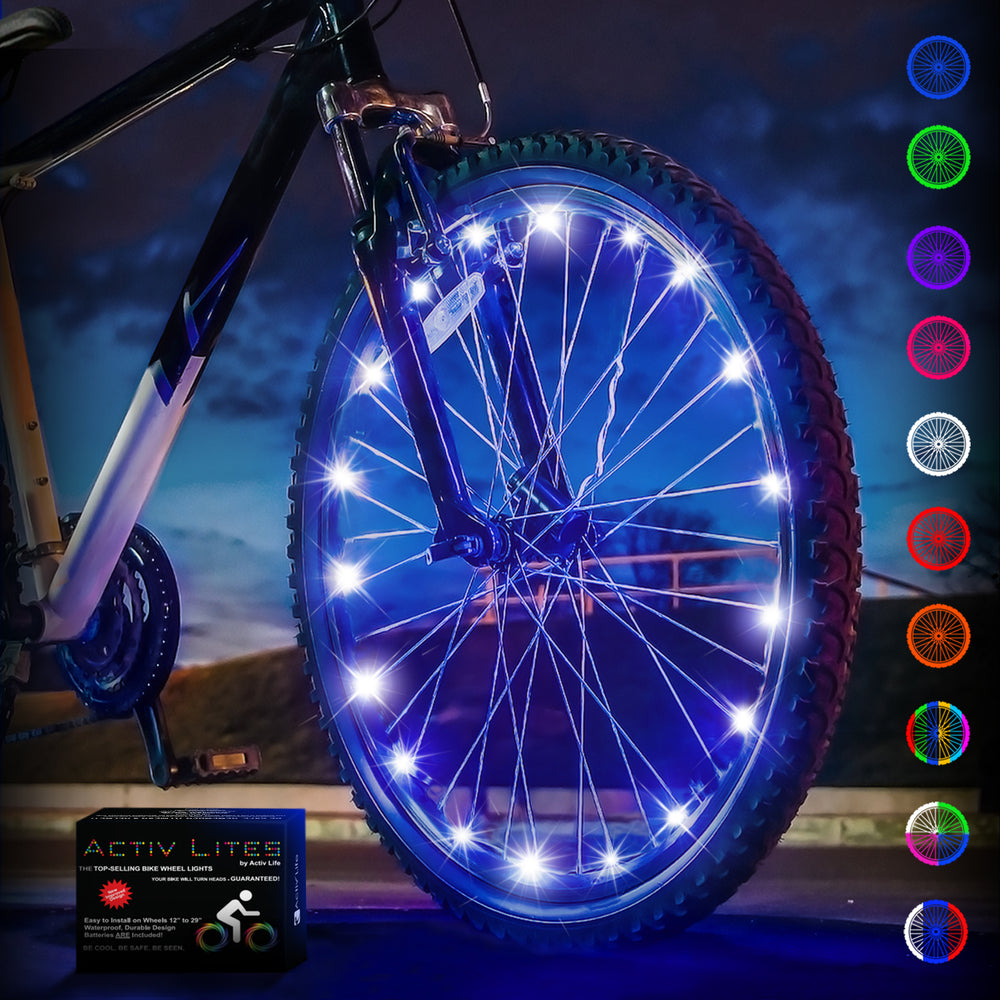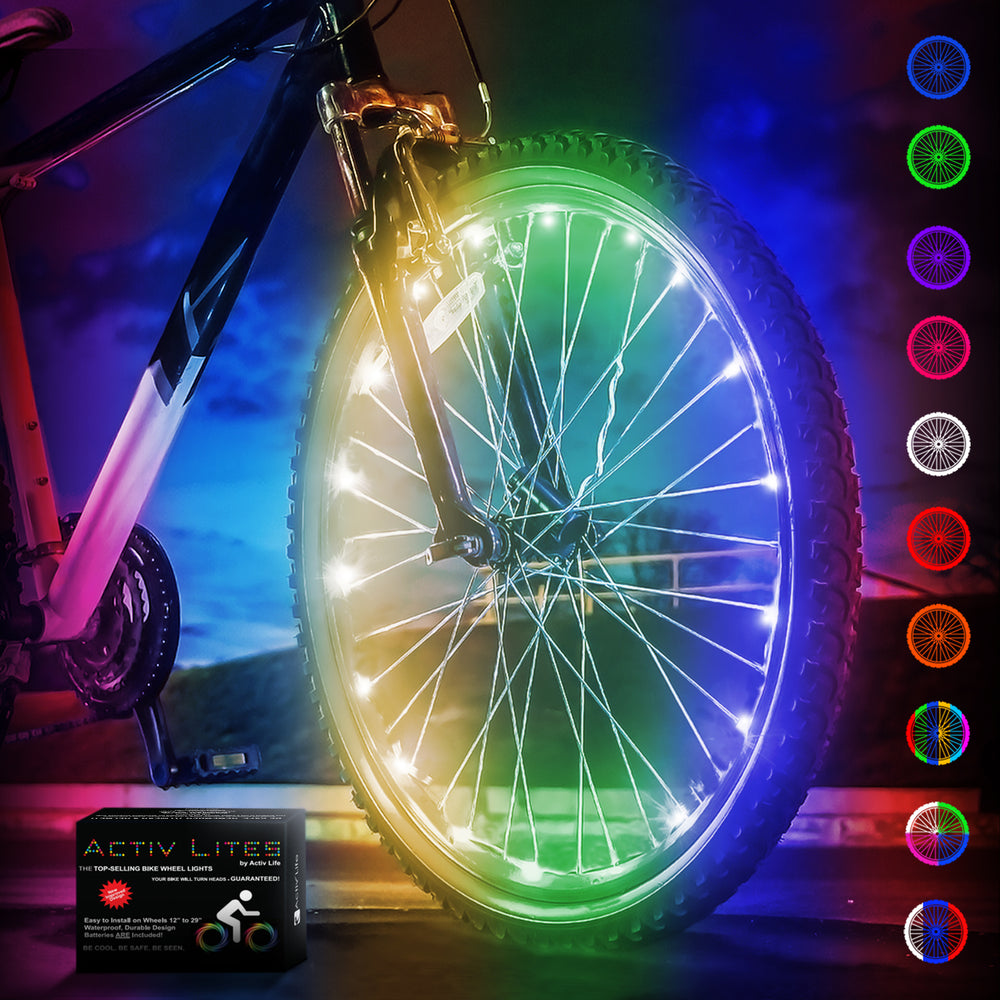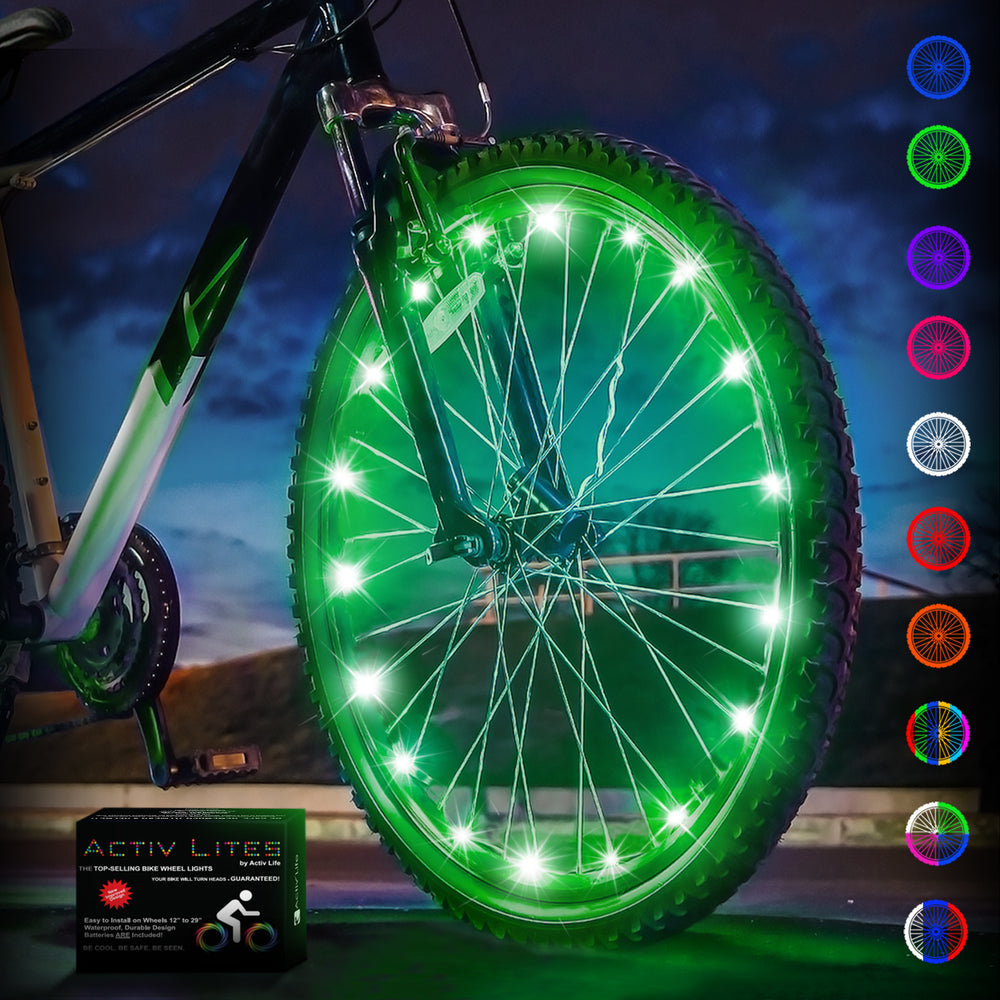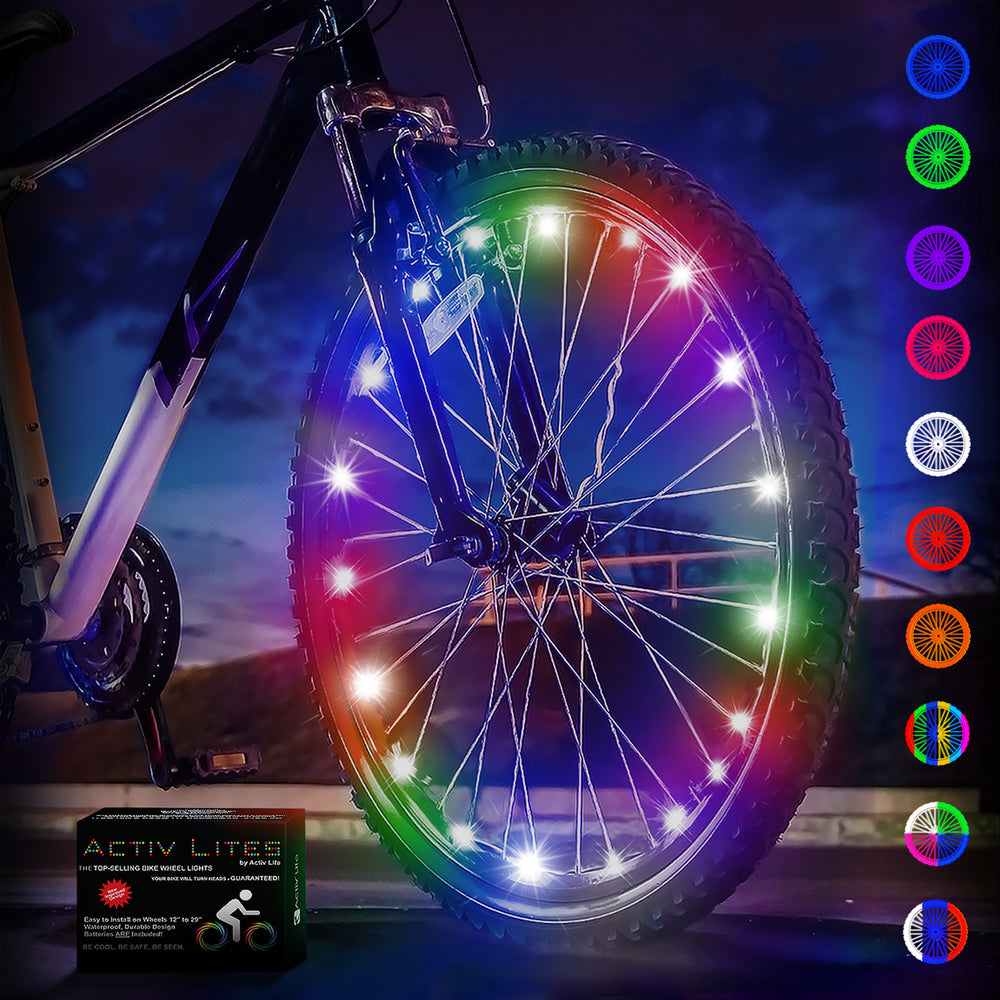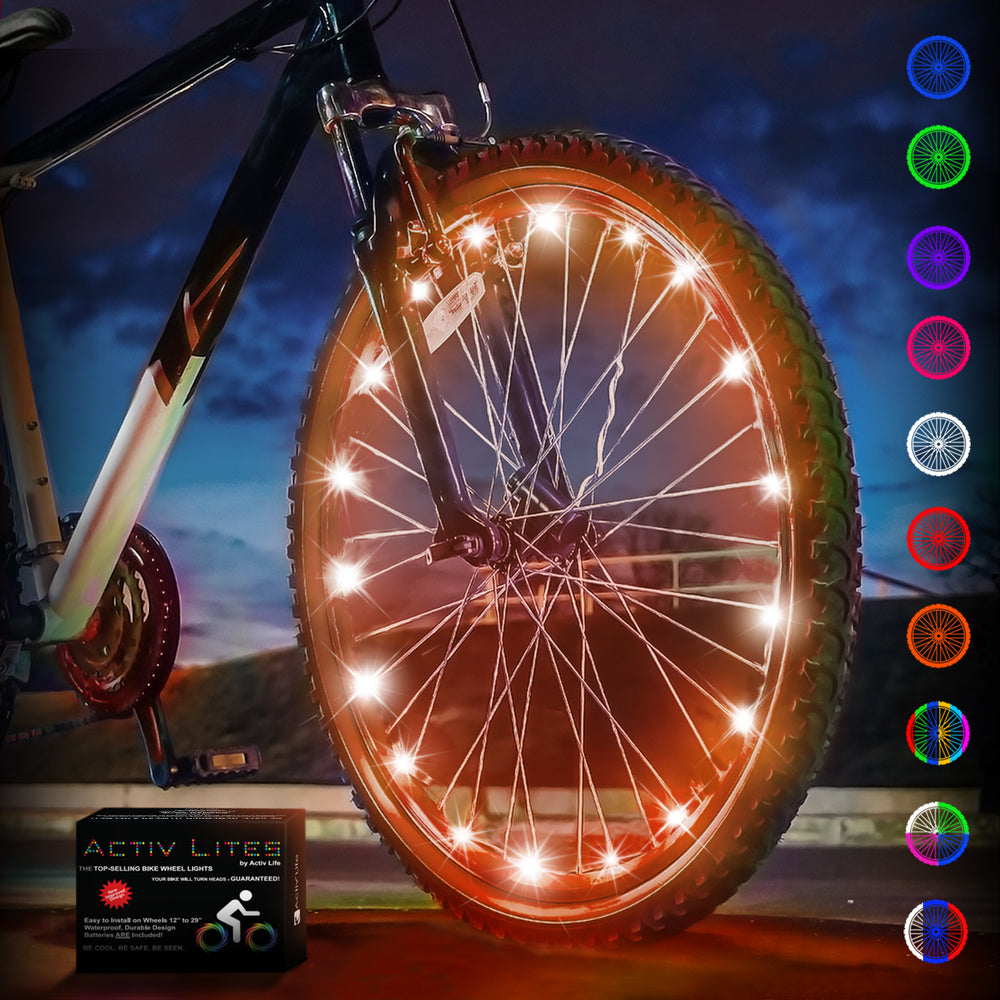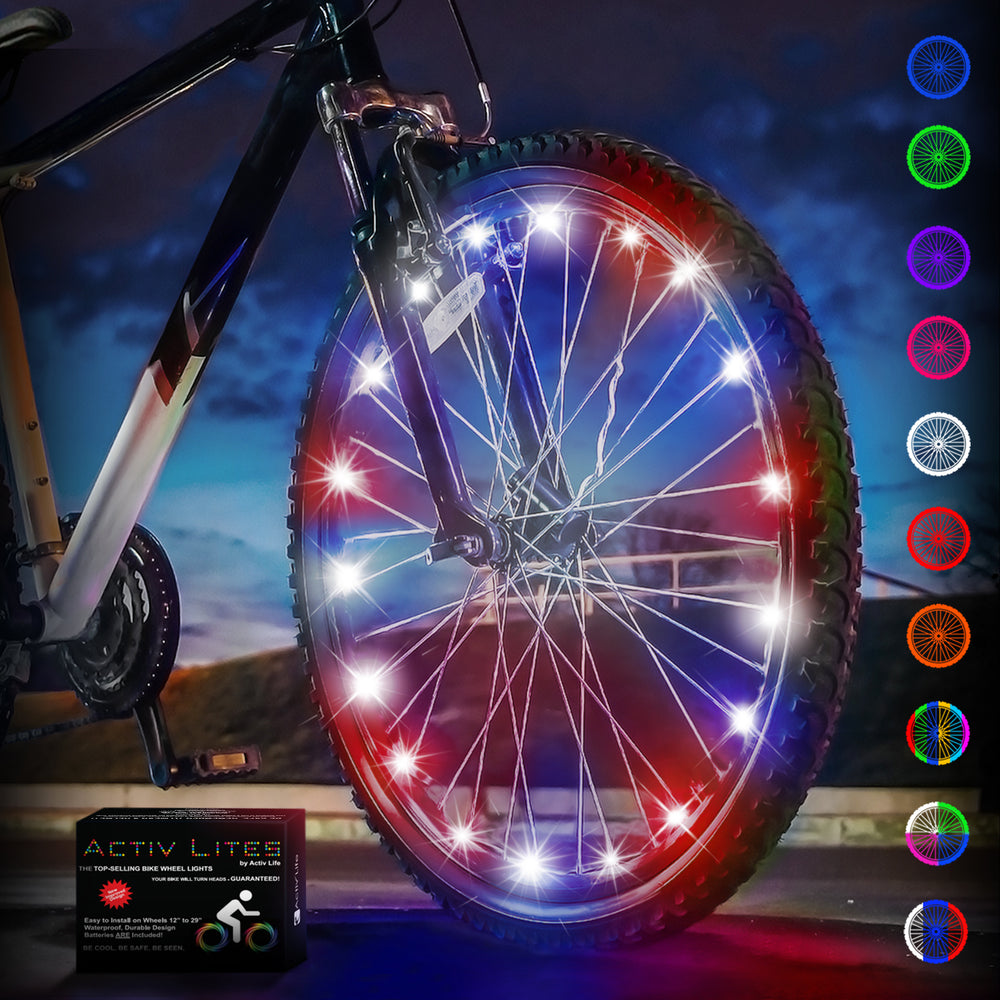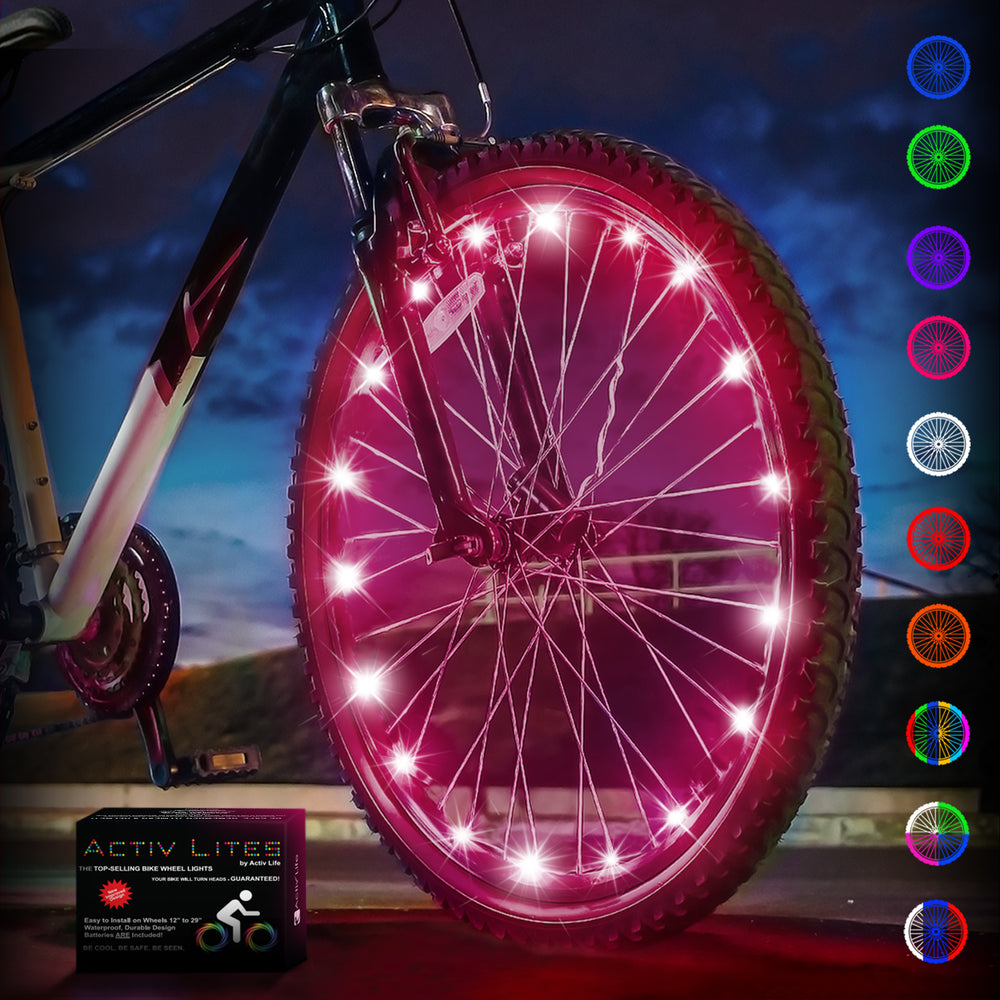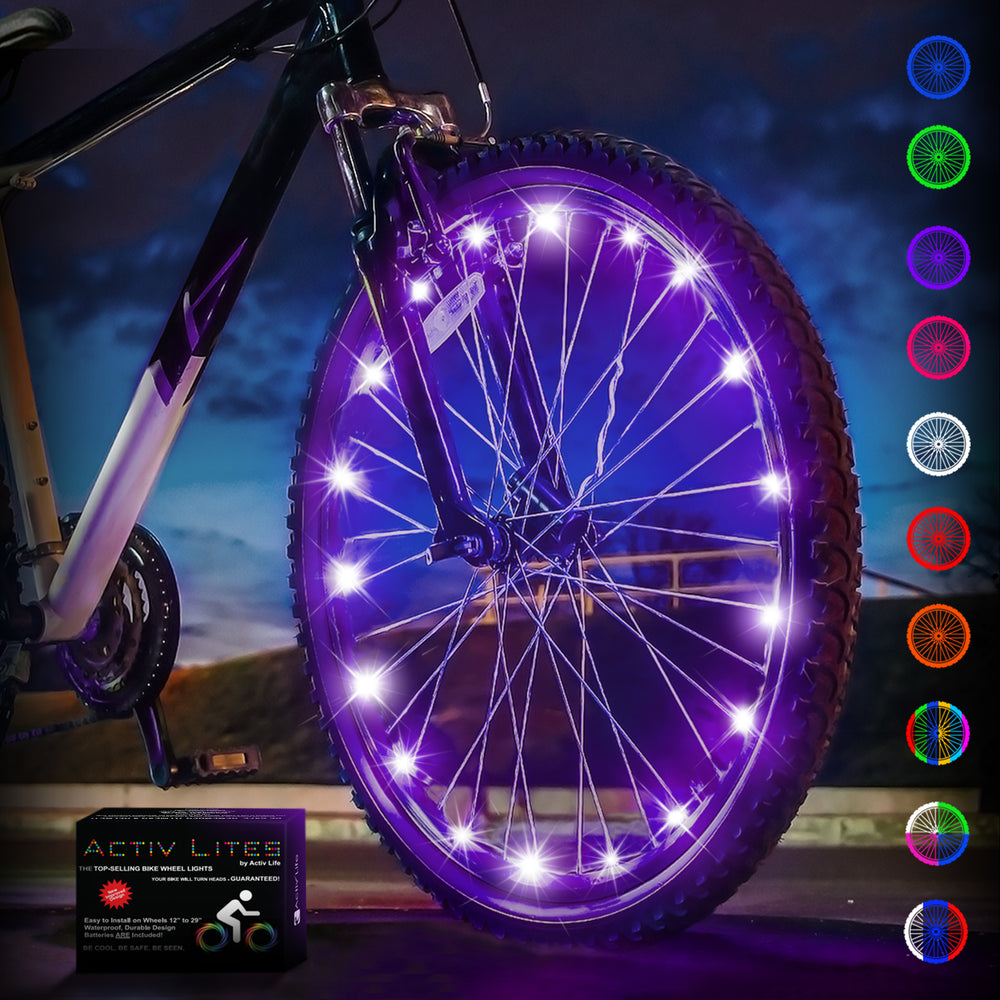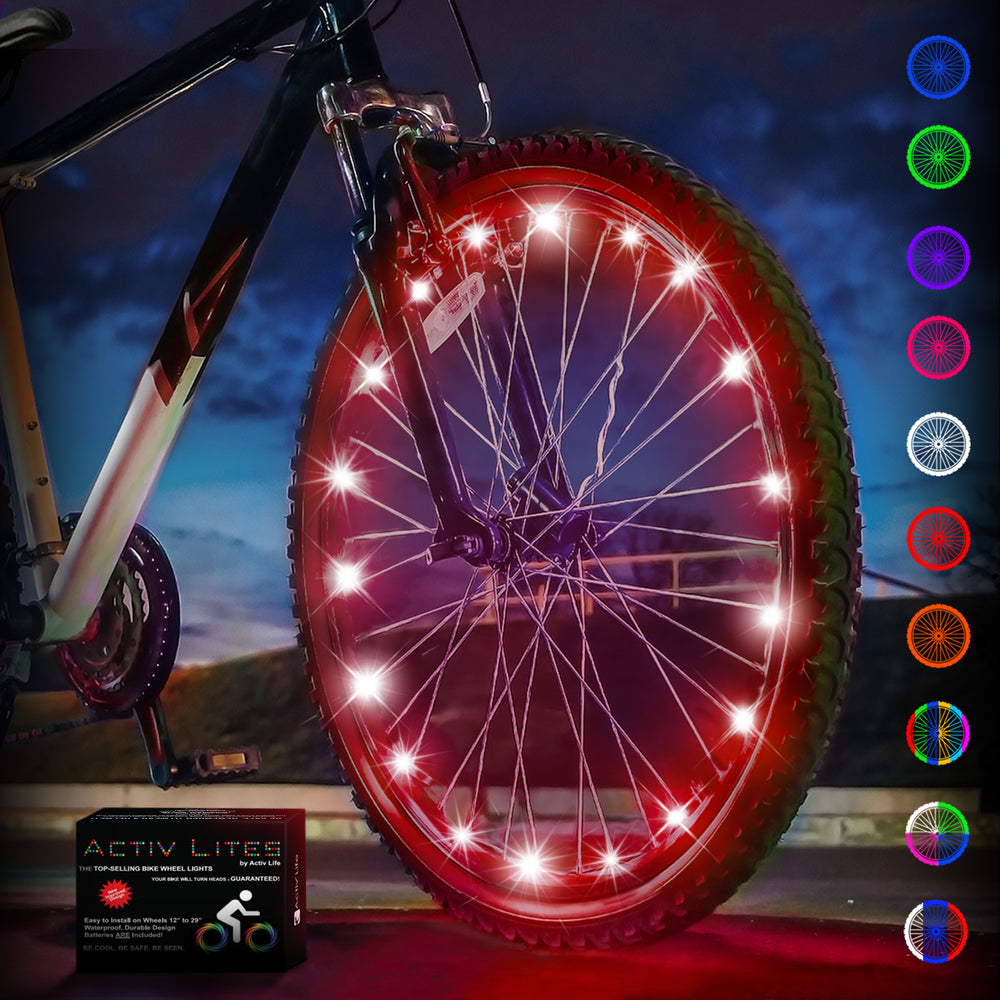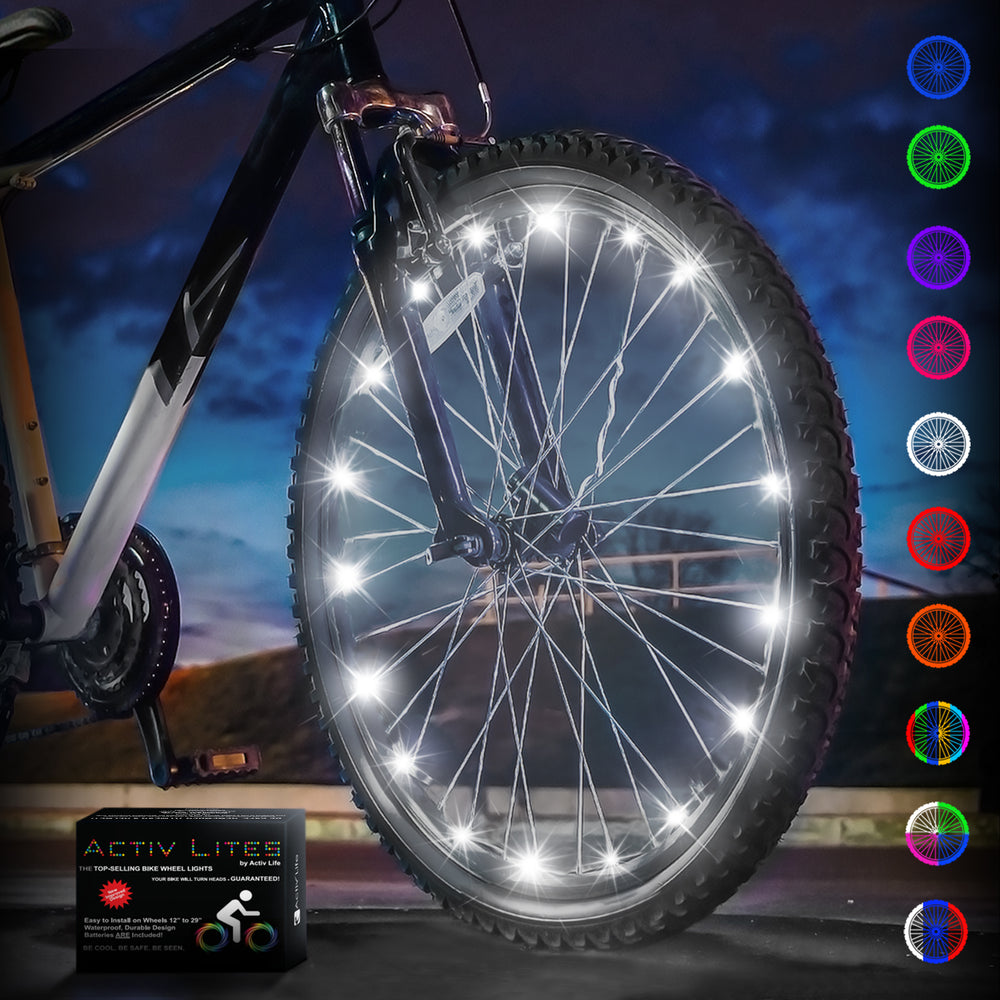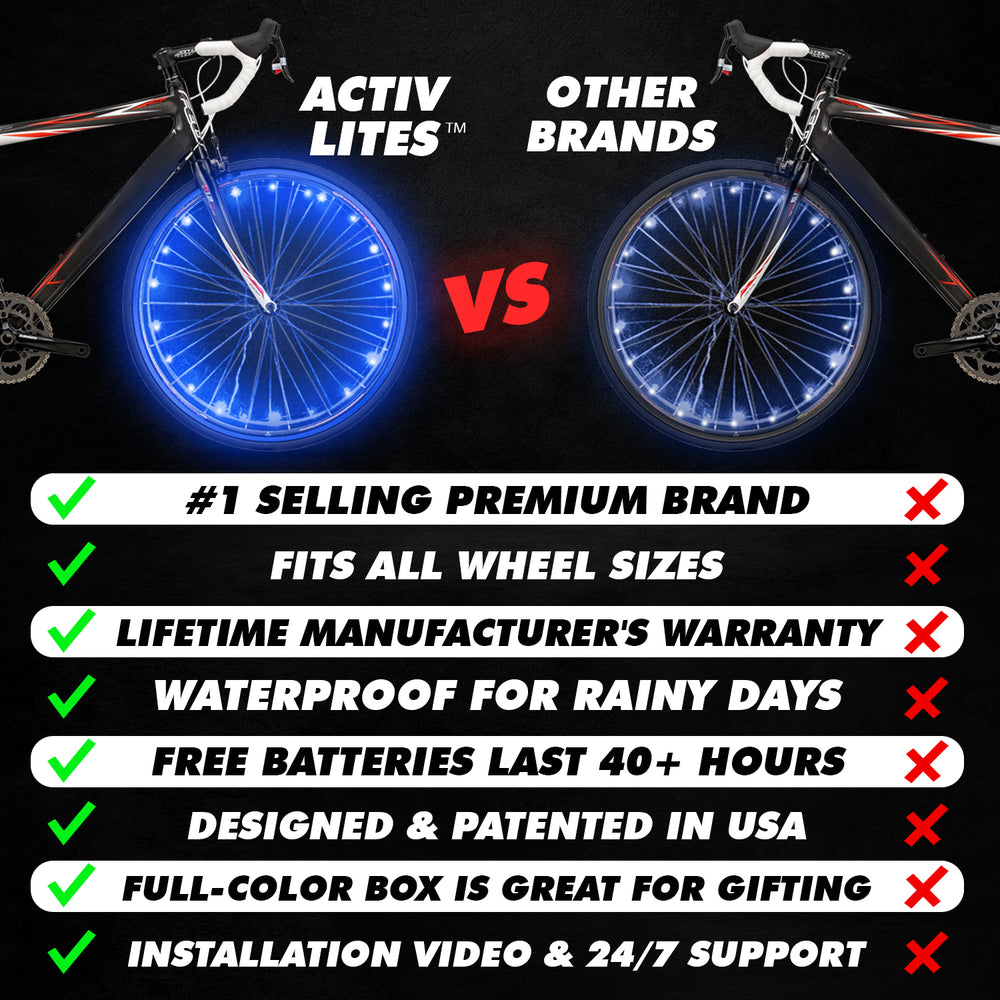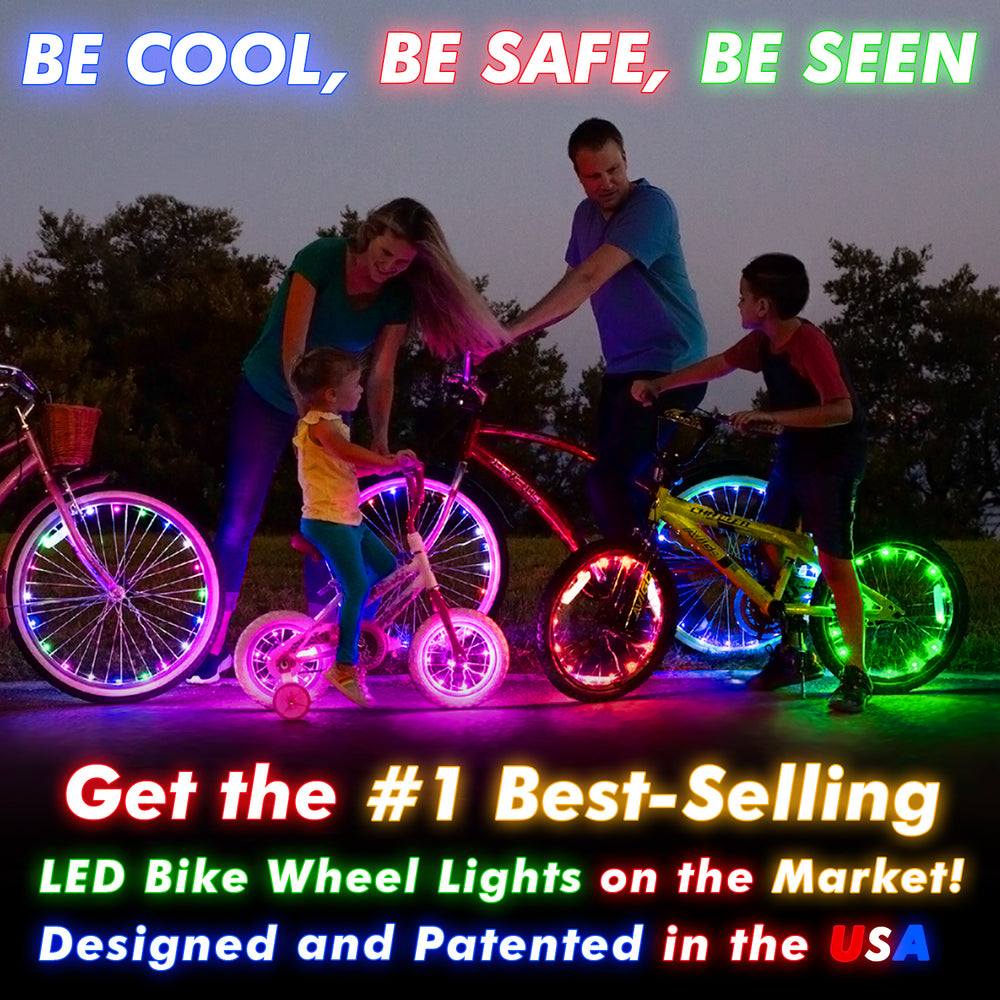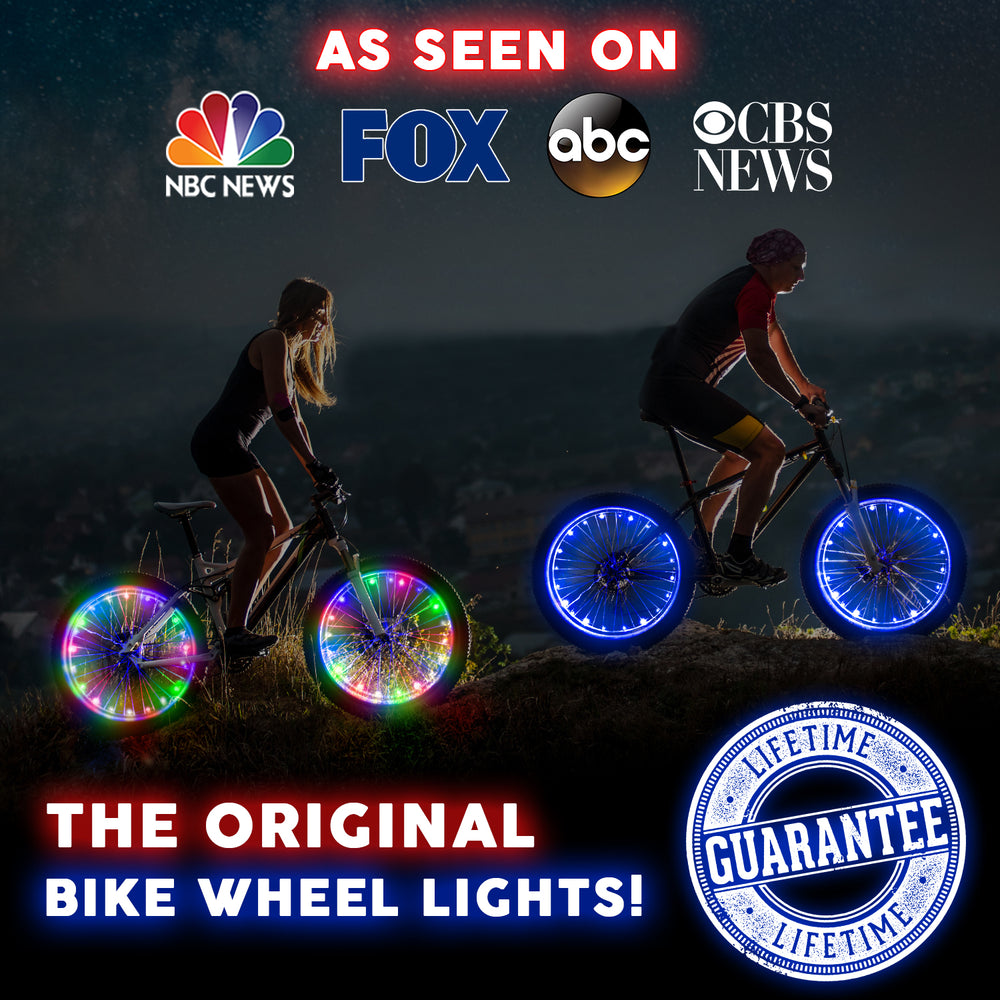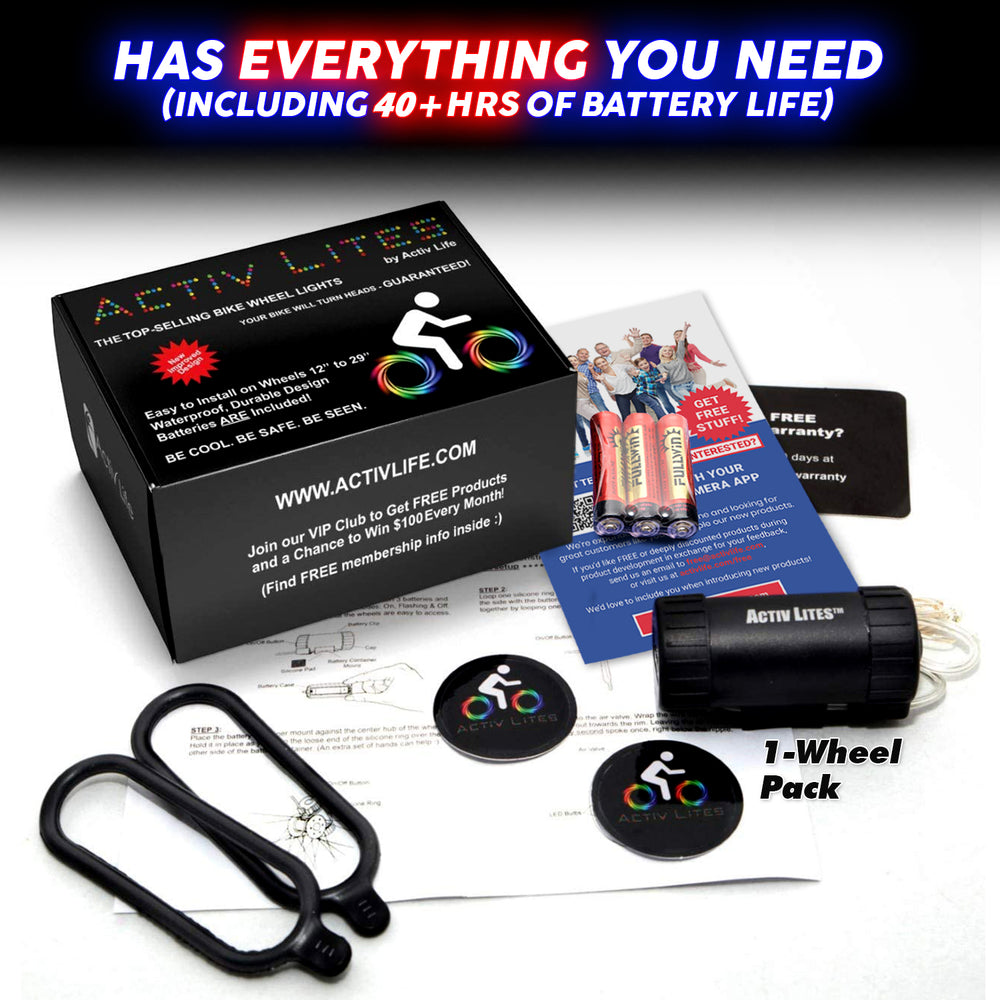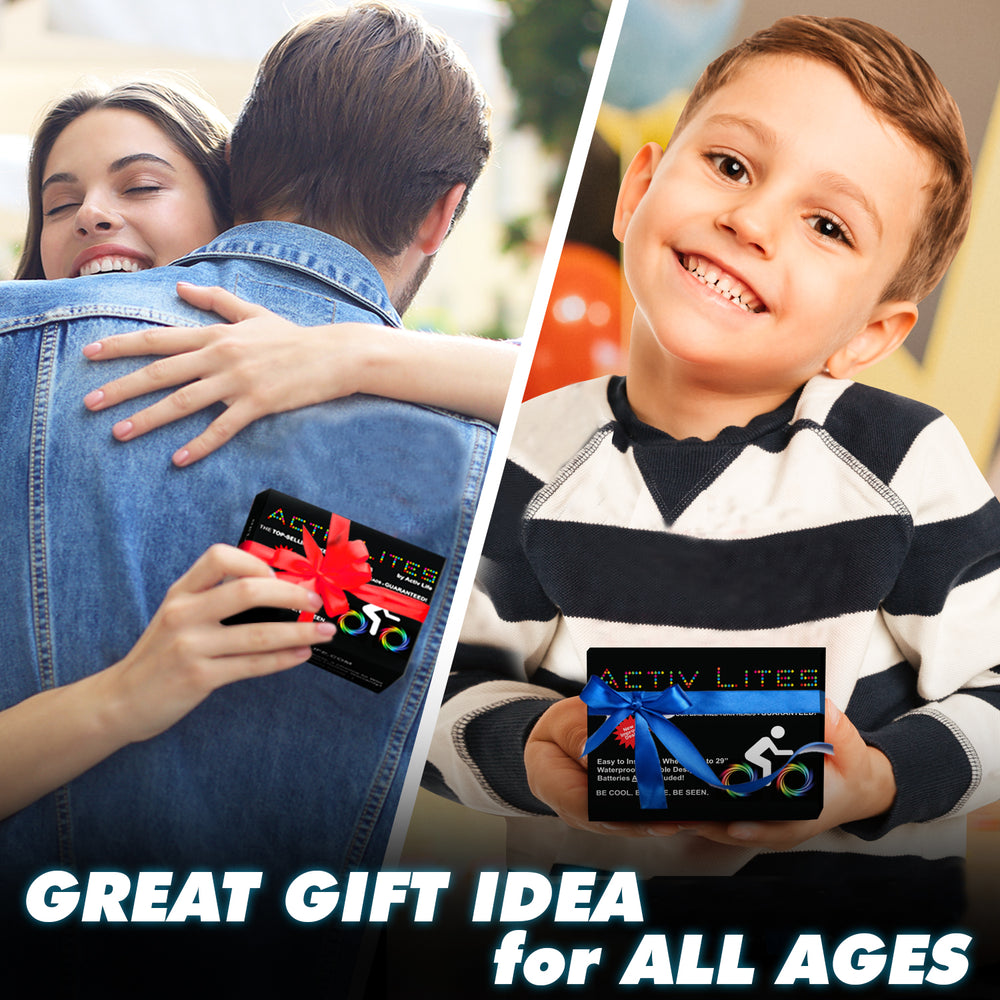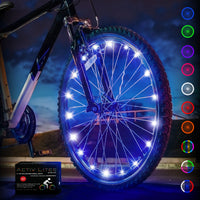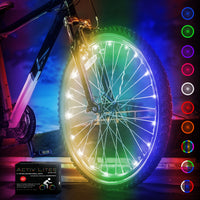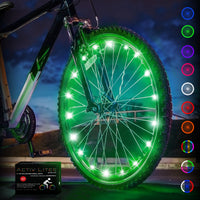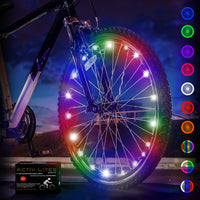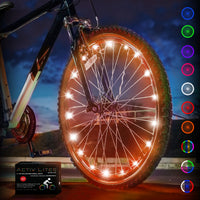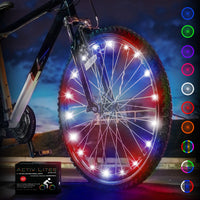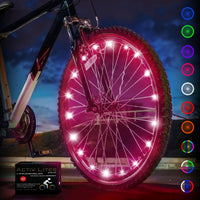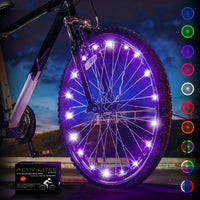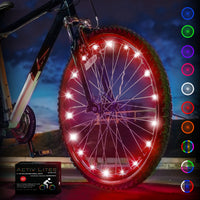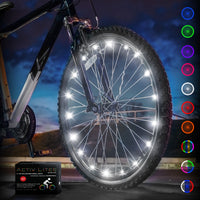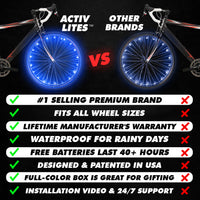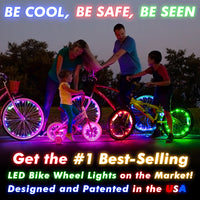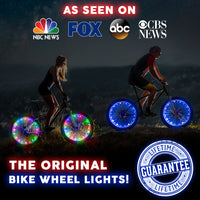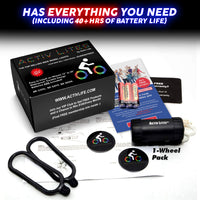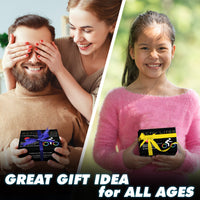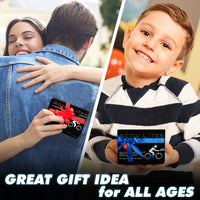 Activ Life LED Bike Wheel Lights (1 Pack)
$19.99
$16.99
You Save:

$3.00 USD

(15.01%)
Product Description
Description

Shipping & Returns
Description
3 Modes
 - Switch from "On" to "Flashing" to "Off"
Fits More Tire Sizes
 - From 12" toddler tires all the way up to 29" adult tires
Increase Visibility at Night
 - Visible at 350 degrees so you and your loved ones are safer
Easy Installation
 - No Tools Required! We even provide an easy-to-follow installation video
Don't Settle for Low Quality
 - Activ Lites are Top Quality, Long-Lasting & Waterproof
Shipping & Returns
* Ships the same day and we have a 2-DAY SHIPPING policy. * If you have any problems regarding the product, we have a LIFETIME WARRANTY. Just contact us at (800) 406-4064 or email us at info@activlife.com and we will be glad to replace them!
Wire issues
I purchased a set for my daughter's bike, and one light setup works perfectly while the other worked 1/4 way bc the wire was separated. Need info on how to return or get the broke one replaced.
Activ Lites
Purchased two sets of these. My granddaughter who is now on vacation at a beach residence and went to put these on her bicycle. They do not work at all. We even replaced the batteries She was do disappointed as it was dusk and wanted to make sure she was seen. I bought them through Amazon for a Christmas gift and now cannot return them. This is the first chance she got to use them. What can be done now.
Great lights but I have Midlife crisis bike issues
I bought a "cool" bike that has been whoopin my a** every time I go to install any after market product that has to do with the wheels. You see my "cool" bike has about 4 times the spokes of an average bike so putting something on the hub is impossible with my Fred Flintstone fingers. So I have to mount the battery pack on the spokes. Then to weave lights through all of those spokes with said fingers takes a lot longer. So you can imagine my pain as I look down about to start my trial run to see the battery pack has fallen off the spokes and has been cut off by my chain. All this within 10 feet of my front door. A emailed active life about an issue I was having with their website and when I told them of my misfortune, they replaced the light without me even asking. That's customer service! Jean C. You rock. Tell your boss I said to give you a raise. Thank you again
Love them!!! Purchased for my grandkids and they went crazy over them. The envy of the neighborhood.
Activ Life Wheel Lights
Best bike lights ever! And thankyou for making it so simple to purchase what I need. Amazon always gave me nothing but trouble, and I'm very happy that I can now deal directly with you! :-]